THE LIFE DRAWING WORKSHOP
Weekly Life Drawing
~ creativity and learning through drawing for ones' self ~
This is our 37th year of continuous Workshops
Every Thursday 1pm to 3pm
Life drawing will re-commence on Thurs 8 Feb 2024.
You are most welcome to register to join us.
Please email me with your name & phone number to REGISTER.
Email me at...athina@pazolli.com
You can register now.
We will be drawing every Thursday as of 8 Feb 2024.

Why not buy a GIFT CARD for someone; ~ It's a gift with a difference?

Arrive at least 15 mins before, to set-up for a 1pm start.

Would you like to draw with us ?
The Workshop is held at the HOLY CROSS CHURCH
CORNER of EASTERN VALLEY WAY and EMU BANK, BELCONNEN, A.C.T.
(The Church is next to McDonald's: view map)
Parking is FREE and is just outside the Church door. Enter via Emu Bank.
There is no tuition, learn by drawing from the Model and from other drawers.
Please bring your own paper and drawing materials. (If you wish, bring a board and easel; we have tables & chairs.)
Pay by the day, or pay for any number of weeks (not necessarily consecutive).
Fees from $20 per day with a registration fee.
By cash OR request the bank account details.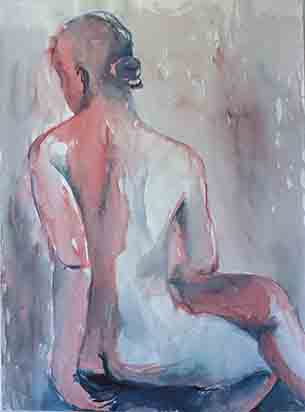 THE DRAWING EXPERIENCE
Life drawing cultivates your Creativity...
...By focusing your mind on careful OBSERVATION SKILLS & ATTENTION TO DETAIL
…it will clarify your mind & improve your drawing. By learning to see what is actually there, you can 'feel' the pose.
If you can draw the nude body, you can draw anything. Drawing is intuitive and primal.
Creativity happens in the space of SILENCE...In this silence, the drawing can flow.
The experience is meditative. You will feel creative and calm, and your mind clear.
This will also sharpen your focus and improve your drawing.

Freely explore your own creativity for your unique drawing style, all at your own unpressured pace.
Be inspired by fellow drawers or practice what you have been taught.

Drawing is an adventure into a self-initiated exploration into your creativity...
With your intuition leading, you will find your own solutions to your drawing issues.
Creativity is finding the pathway. (without interruption from a drawing teacher)...

Being meditative, also means that life drawing is very relaxing....
with the additional benefit of clarity of mind...

Creativity & self-expression for Clarity of Thought, Mind, Focus, an Energised Soul...
- creating better drawings.

Create your own Drawing World …. By doing it your way...
Only you know how you want to draw.
Creation cannot be taught, so create your pathway to it.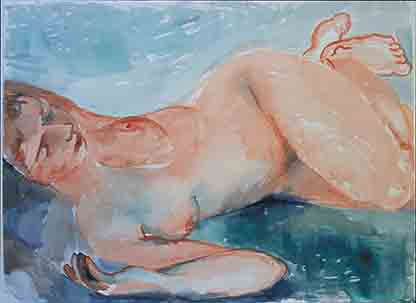 Suitable for All Levels of Drawing Experience.

Enquire about a gift voucher for someone else.
To register or enquire contact Athina Pazolli:
email athina@pazolli.com
phone 0414 271 311

Life Drawing, Athina

Life Drawing Workshop, Show Tell Comment

Copyright 1997-2021 Athina Pazolli